Safe & Secure Payments
Flexible payment options for your peace of mind.
24/7 "On Holiday" Support
Our friendly UK team are here to help, in case of any emergency
Customer Reviews
All our cottage reviews are based on customer feedback
Book With Confidence
Over 25 years of experience in UK self-catering holidays.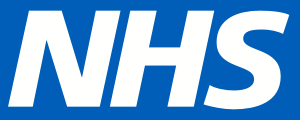 Proud to support the Homes For NHS initiative
We are proud to be working with thousands of our property owners to support the NHS in the fight against Coronavirus, by providing their staff with accommodation during the COVID-19 pandemic.
Want to help?
Existing property owners can register their interest in the Owner Portal.
Hogans Cottages Ireland
Welcome to Hogans Irish Cottages. We have a wide range of cottages available across the Emerald Isle. With over 10 years experience in letting cottages to people visiting Ireland, we are well-versed in helping our customers find their perfect holiday destination. We want all our guests to have a wonderful time wherever they choose to stay, so our friendly team are on hand to help with all aspects of your trip.
Holiday Cottages across Ireland
With picturesque coastlines and a beautiful countryside, Ireland needs little introduction. A popular destination for many, Ireland provides holidaymakers with a perfect respite from everyday life and can be enjoyed by all generations, with plenty to see and do. Whether you're looking to stay on the rugged coastline of County Donegal or the South West region of County Cork, there is plenty of accommodation available on Hogans Irish Cottages.
Self-Catering Irish Cottages
With over 800 cottages in Ireland, Hogans Irish Cottages has a vast portfolio of self-catering cottages that have all been privately inspected by our team. Varying from coastal retreats to countryside escapes, there is lots to choose from for a perfect romantic getaway or family holiday. We also have a large selection of dog-friendly cottages available, should you wish to bring along your four-legged friend. If you're planning a celebration, we also have a range of large holiday cottages for group get-togethers with friends and loved ones, including features such as swimming pools and hot tubs. Our helpful team of Holiday Cottage Experts are available today to help pick a cottage for your next holiday.